Integrity Pro UPS Series
Desktop Line
Unstoppable power when you need it most
Our Integrity Pro Desktop UPS is the perfect solution for providing clean, conditioned, and uninterruptible power for desktop applications and POS/retail environments.
Slide left and right to view different angles.
Integrity Pro UPS Series
Desktop Line
North American Specs
| Model # | Input Voltage AC~ | Output Voltage AC~ | Maximum Load Rating (AMPS) | Maximum Power (VA) | Frequency (HZ) | Case Size (IN) | Ship Weight (LBS) |
| --- | --- | --- | --- | --- | --- | --- | --- |
| NPTU250-GL-N | 120 | 120 | 2.0 | 250 | 60 | 9.84 x 5.0 x 12.0 | 37 |
| NPTU400-GL-N | 120 | 120 | 3.3 | 400 | 60 | 9.84 x 5.0 x 12.0 | 37 |
Providing Uninterruptible, Reliable Power for your systems
Its sleek design is specifically envisioned for POS terminals and small office systems. Engineered with a low impedance isolation transformer, surge diverter, and noise filter within its UPS design to deliver fully conditioned power to prevent noise, spikes, and transients before they can damage or degrade your equipment. The Integrity Pro Desktop UPS also operates with a 24 V DC connection and eliminates the need for a power brick or otherwise also known as a "wall wart". Each unit meets the safety requirements of UL1778 to ensure product safety and reliability all the while providing best-in-class power quality.
Every NXT Power INTEGRITY PRO Desktop UPS has "NXT GROUND" integrated within each unit and combines surge diversion with a highly effective low impedance isolation transformer and noise filtering. NXT GROUND provides networked systems with benefits beyond traditional power conditioners by eliminating ground loops that cause system lock-ups.
Low impedance isolation transformer and line-interactive operation
Help your customers protect their electronic systems and ensure uptime
Enjoy peace of mind knowing your equipment is protected from problems due to common-mode voltage, power outages, spikes, and transients
24V DC Connection for printer connection
Meet the safety requirements of UL1778
Product sizes range from 250VA and 400VA
Includes NXT Power Full 3-Year Warranty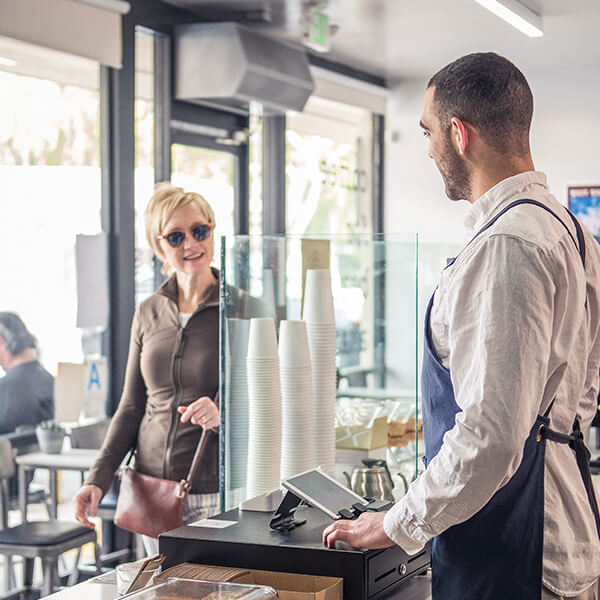 Industries & Applications
The Integrity Pro Desktop UPS is most often used for Point-of-Sale terminals, ticket printers, back-office IT systems, security cameras, and credit card readers. 
Get the Most Reliable Power on the Market
Are you ready to elevate your power quality game? Contact our sales team today to learn how you can get a next-generation power conditioner for your business.